Meet Us
Valley Life Free Church
1133 E. Shields Ave.
Fresno, Ca, 93704
(559) 412-2001
To help you get to know us better, here is an introduction to our church leadership team. We hope that we get a chance to meet you soon!
Jesus Christ, Senior Pastor
Jesus is our Senior Pastor (1 Peter 5:4; John 10:11). Jesus has been with us since day one and He is always on call and available 24/7. Nothing is too difficult for Him to handle. So, please feel free to call on Him anytime you are sad, lonely, worried, depressed, tired, sick, anxious, angry, hurting, or frustrated. Just call on His Name anytime of the day or night and He
will
respond to your sincere call for help. Call on Him today!
Lou Garnica, Pastor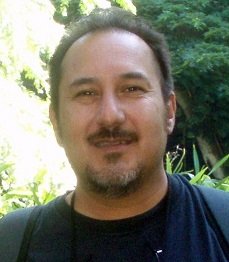 As pastor of Valley Life Free Church, Lou's vision has always been to stay focused on Jesus as the answer to all the problems and issues of this life. Lou's mission is to awaken our community to the way, truth, and the life of Jesus Christ. There are no sugarcoated sermons at VLF. Lou's sermons are clear, concise, and directly based on Scripture alone. So stop by soon to be lifted up by the Spirit and Truth of God's word.
Judy Fontes, Secretary and Worship Leader
Judy has faithfully served as our church secretary and worship leader for many years. From the tithes and offerings to paying our bills, Judy is truly a vital part of keeping us accountable to God. In addition, Judy's love for praise and worship is a testimony to her committed love and joy for Jesus. Through good times and bad times, Judy reminds us to always rejoice in the Lord for the life we have in our Father in heaven.
Robert and Shalina Sanchez, Youth Ministry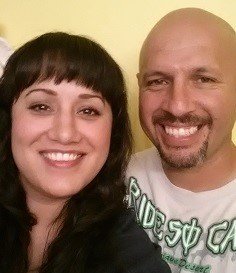 Robert and Shalina aim to reach, teach, nourish, and seek out the next generation so that they may grow to develop a true and loving relationship with Jesus Christ. "It's our responsibility to reach out to the community of teenagers and show them that Jesus truly is the Way, the Truth, and the Life. Our mission is to instill love, guidance, empathy for others, and to provide a listening ear for our youth in a loving environment".
Children's Ministry
Our children's ministry is faithfully committed to teaching and encouraging the children of our church with the Good News of Jesus Christ as our personal Lord and Savior. Our mission is to help the children truly understand the love, compassion, mercy, and grace of Jesus Christ through age appropriate Bible studies, creative arts and crafts, fun and insightful projects and discussions, and God honoring music and worship.
John and Maryalice Pickens, Marriage Ministry
John and Maryalice have a heart for marriage relationships. Their mission is to help couples seek a deeper relationship with God and each other by being open and honest and confronting relationship issues in love. Crucial in a Christ-centered relationship is being humble, obedient to God, His Word, and our spouse. Maryalice also leads the pantry ministry and John is a faithful member of the VLF worship team.
Roy and Michelle Torres, Street and Prison Ministry
Roy and Michelle's mission is to stay focused, humble, and sensitive to the leading of the Holy Spirit. Roy and Michelle desire to be led boldly by the Spirit to impact souls with the truth, love, and encouragement of Jesus. The vision of the Street Ministry is simply to share the message of salvation and hope of Jesus Christ to all people regardless of social status, circumstance, or condition.
Christine Garnica, Supplies and Hospitality Ministry
From the coffee supplies to the paper towels, Chris helps us to stay fully stocked with what we need to run a church. Chris also helps keep an eye on the little ones during the service. In addition to the hospitality ministry, Chris is pastor Lou's main earthly helpmate and encourager (i.e. wife). <!img src="images/1.jpg" width="560" border="0" />